Associates Coffee Conversation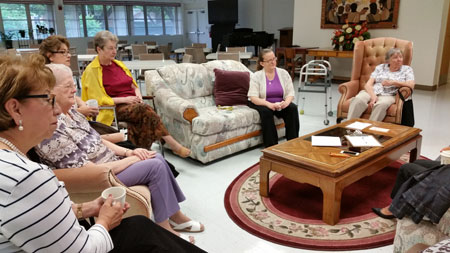 Sisters Dale Van Gossen, Annalee Prather, Jane Marie Gleitz, Teresa Pauline Hereford and Lourdes Leal joined Director of Office of Associates, Ana Maria De La Portilla, and Associates Maria Esther Pardo Harris, Maria Hernandez and Ana Maria Sanchez during their first Associates Coffee Conversation held April 20th in the morning in Regan Community Room.  Sister Megan Grewing was the guest speaker.  The purpose for this gathering is for Associates to listen and learn about the Sisters' stories in a relaxed environment.  All shared ideas on how to further connect the Associates with the Sisters and offered suggestions on how to better integrate prayer and Catholicism at OLLU.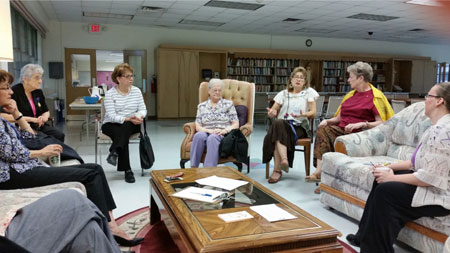 All are encouraged to attend the next Associates Coffee Conversation on May 18, 8:30 a.m. – 9:30 a.m.