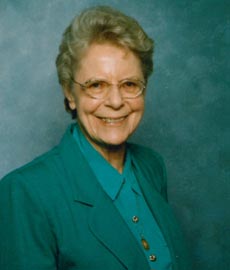 Sister Kathryn Keefe, CDP
June 23, 1927 – May 30, 2015
Sister Kathryn Keefe, formerly known as Sister Mary Michael, entered eternal life on Saturday, May 30, 2015 in McCullough Hall Nursing Center, San Antonio, Texas at the age of 87. Sister Kathryn was born in Victoria, Texas, on June 23, 1927, the third of seven children of John Michael Keefe and Margaret Ida Warburton. As a very young child, Kathryn was asked to memorize stories, poems and songs to entertain the adults. Perhaps the roots of her talents in speech and drama were discovered very early.
Obituary (pdf)