How is God calling you?
God is calling you.  Is it to a life as a Sister of Divine Providence?  God's call starts deep within your life, giving you glimpses of who you are, seeking to catch your attention and break into your lived reality.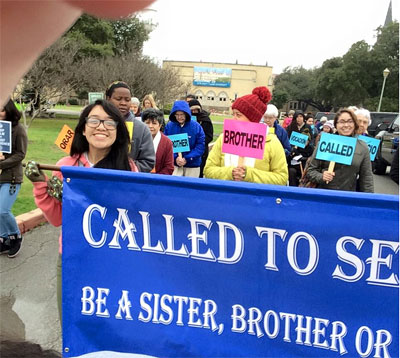 How do you know that you are called to the life of a Sister? There are no genetic or psychological tests for this.  Yet our Provident God does provide a way of knowing.
The call is rooted in your relationship with Jesus Christ which can be seen and felt and touched.  Have you noticed your inclinations, choices, daydreams, or the mission-oriented activities that give you life?  These can be indications of your call.  God's call is hard to describe.  It is equally hard to dismiss– because it is real.
The women today who choose to explore becoming a Sister of Divine Providence offer God a variety of talents, backgrounds, and experiences with which to bless the world.  They are answering the call at different stages of their lives.  Some are students, some have worked for several years, some have raised a family, but all are placing their lives in God's hands as Sisters of Divine Providence.
Exploring God's Call Within
We offer you different ways to discern a call to religious life and ways to get to know the Sisters of Divine Providence.  We invite you to come and see. Join us as we "Walk with Providence." Descriptions of our programs can be found at  New Membership Events.
Finding your direction. What comes first?
Inquiry is an important first step. As you search for God's will in your life, we invite you to participate in any of the discernment opportunities we offer. This will help you know yourself better and learn more about religious life and the Sisters of Divine Providence.
A woman who feels drawn to getting a closer look at the Sisters of Divine Providence and to exploring her "fit" with religious life can request to become an Affiliate. As an Affiliate she continues in her current living, work, and/or study arrangements while devoting focused energy on her call to religious life, and to our Congregation in particular.
Becoming a Sister of Divine Providence
When a woman's discernment with the Congregation has led her to seek formal entry to the Congregation, she moves into community.
She engages in a formation process of exploring and actually living religious life as a Sister. It is a rich time of opportunities for prayer and reflection, study, ministry, community, and preparation for vows. The formation process formally begins with entry into the Pre-Novitiate and is an unfolding of the call of God which began at baptism.
Each stage of formation begins with a formal ritual and has its own focus, and continues the discernment and commitment to respond to God's call.
Formation continues through profession of perpetual vows—a lifelong commitment as "we come closer to the ideals we profess. . ." as Sisters of Divine Providence. (CDP Constitution, # 61)
Progression into life as a Sister
A Pre-Novice lives in community with the Sisters while ministering and/or continuing her education, from one to two years.
A Novice explores in depth the call to the vowed life as a Sister of Divine Providence, without any other full time ministry or education, for two years. She uses the title "Sister."
A Temporary Professed Sister professes annually to live the vows of poverty, celibacy, and obedience while living in community and working in full-time ministry, for three to six years.
A Perpetually Professed Sister lives the vowed life in community and ministry, in a lifelong commitment to come closer to the ideals we profess.
If you would like more information regarding our discernment opportunities or the Sisters of Divine Providence, we invite you to contact us by email: Vocation Ministry
Basic Requirements
Basic Requirements
For women entering the Congregation of the Sisters of Divine Providence:
Women called by God who are generally between the ages of 21 and 45
A citizen of the United States or a legal resident in the U.S.
Having received the sacraments of initiation in the Roman Catholic Church
In good canonical standing in the Roman Catholic Church
Single and willing to live a celibate lifestyle
Capable and willing to make a lifetime commitment
Generally in good physical and psychological health
Having a successful employment record or is engaged in higher education
Free from serious financial debts and obligations
Successfully passing a criminal background check
In addition, we seek women who have a call to our charism and can contribute to the life and mission of the community.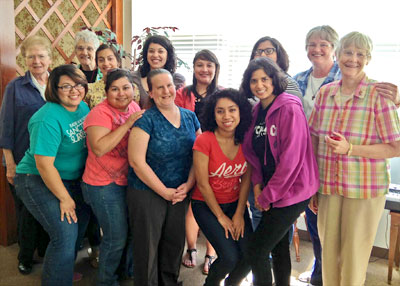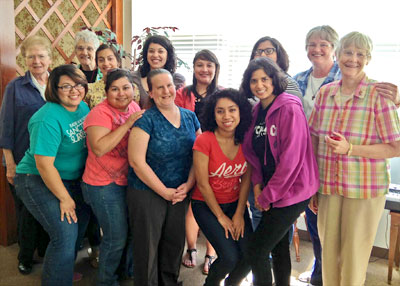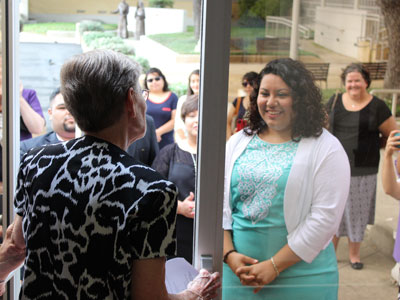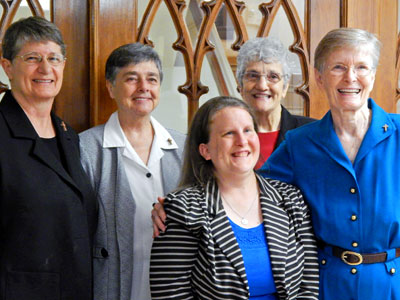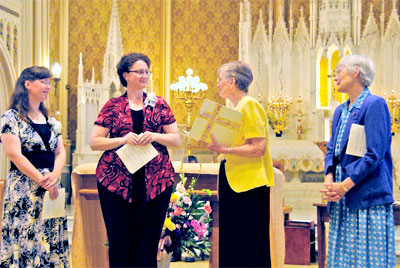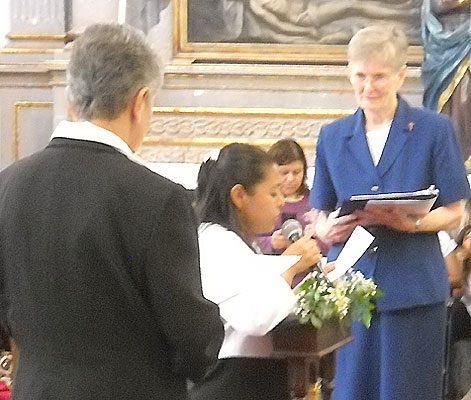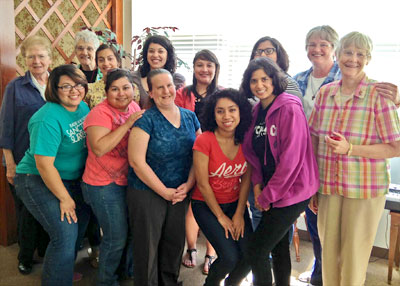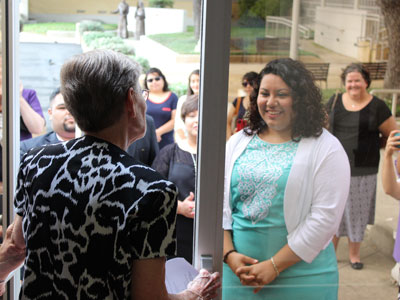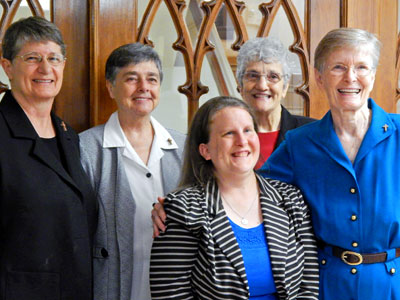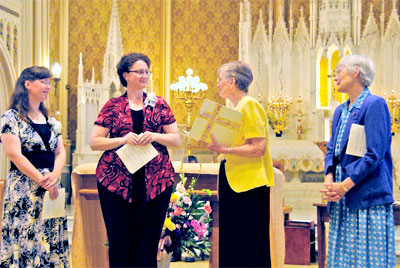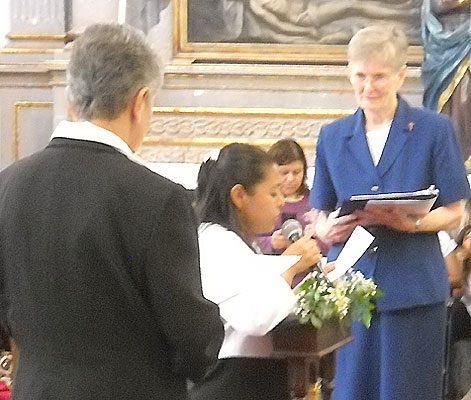 Video vignettes of Sisters of Divine Providence via SisterStory
Kimberly Yosko, ACDP's "Here's My Secret" interview re her SisterStory on Sister Elsa Garcia. She is a Lutheran who has learned about Catholicism via the CDP and OLLU: "… open my heart to see the different ways people worship and glorify God." "Let God bring you through whatever it is.." Kimberly is an OLLU December 2016 graduate, Journalism and English.
Elsa Garcia, CDP on Abstinence: regarding her choice to become a member of the Congregation of Divine Providence — "You don't decide who you fall in love with, you decide if it is love."
Pearl Ceasar, CDP on Vatican II: "I want to embrace all the things God has in store and embrace them graciously."
Michelle Nuñez, ACDP, OLLU student majoring in Social Work and minoring in Religious Studies. Learned how much the Church is involved with the poor via the priests and women religious' involvement with community organizing.
Joyce Detzel, CDP: Being a Mom: "you have to be a mother in all states of life: you have to be life-giving, life-generating and life-bearing… I love and mother you as I loved and mothered my son, it's the same love but a different focus."