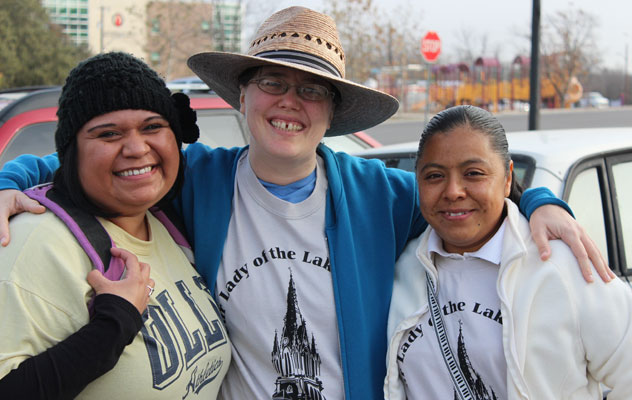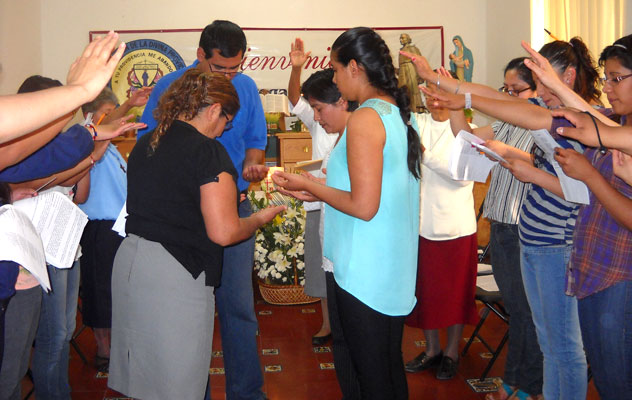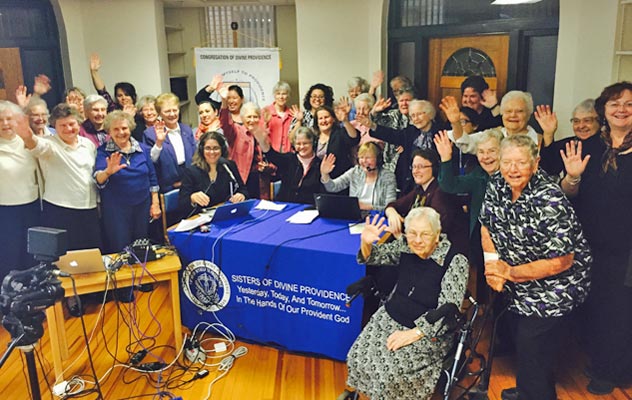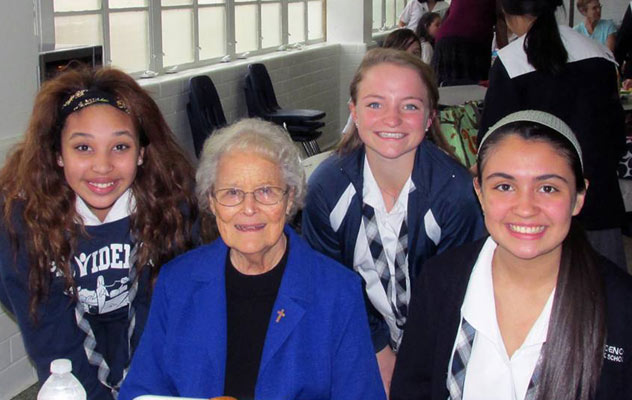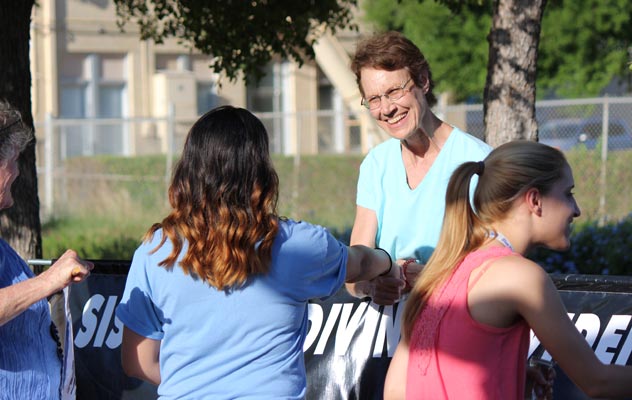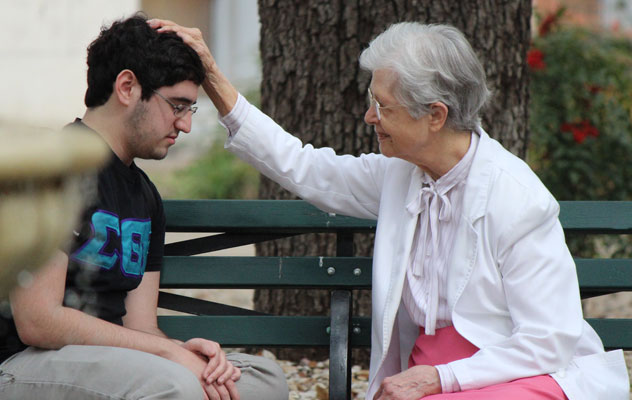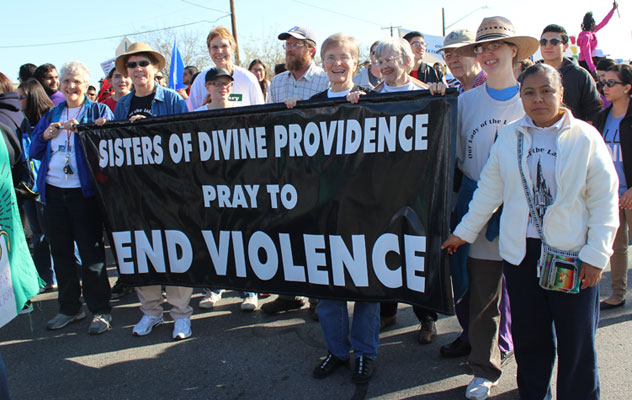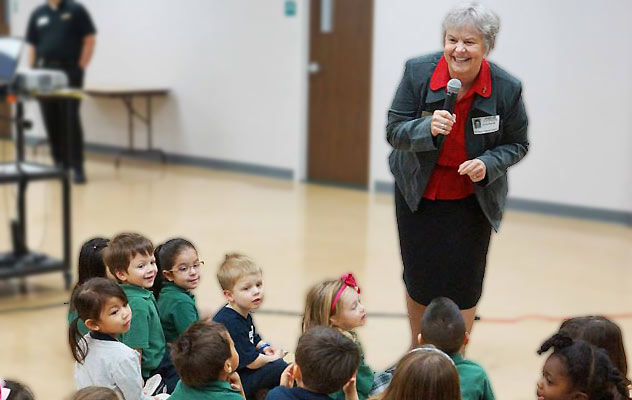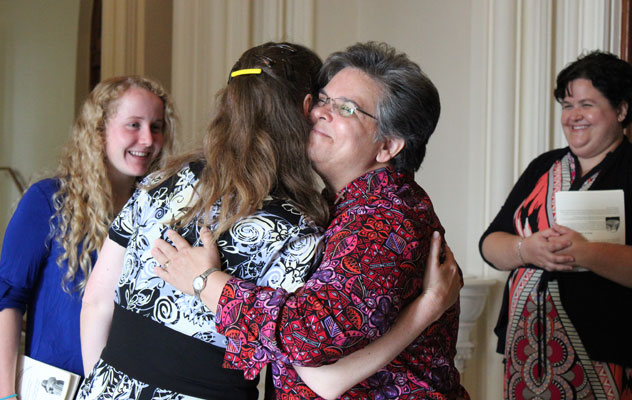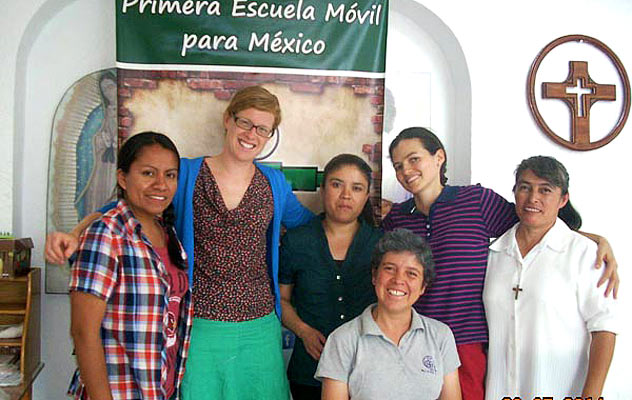 Declaración CDP 2017 – 2023
Con inmensa confianza en la Providencia de Dios nosotras Hermanas de la Divina Providencia abrazamos la misión de Jesús para ser la encarnación del amor de Dios en el mundo.  La Providencia nos atrae a buscar formas creativas de abrir nuestros brazos al sufrimiento y alegría en toda la creación.
Creyendo en el poder de la Providencia que atrae todas las cosas al bien, nos comprometemos
a escuchar el llanto de dolor y angustia de los pobres, los inmigrantes, las mujeres y la tierra
a estar presente como prójimo con los necesitados
a actuar con valor y colaborar con otros para sanar lo que está quebrantado y celebrar lo que es bueno en nuestro mundo.
En el Espíritu de Jesús crucificado le pedimos a Dios Providente, nos fortalezca a testimoniar la esperanza, alegría y nueva vida en la Resurrección.
2017 – 2023
CDP Chapter Statement
 With boundless confidence in God's Providence, we Sisters of Divine Providence embrace the mission of Jesus to be the incarnation of God's love in the world.  Providence draws us to seek creative ways of opening our arms to the suffering and joy in all creation.
Believing in the power of Providence to bring all things to good, we commit ourselves
to hear the cry of pain and anguish of the poor, immigrants, women, and Earth
to be present as neighbor to all in need
to act with courage and collaborate with others to heal what is broken and celebrate what is good in our world.
In the Spirit of the crucified Jesus, we pray that our Provident God strengthen us to witness to the hope, joy and new life of the Resurrection.
The will of God in everything and everywhere! We do not know His designs.
We must adore them in the obscurity of faith.
-John Martin Moye