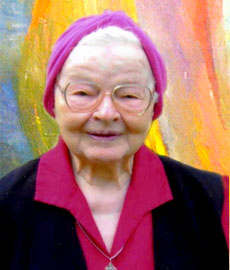 Sister Josepha Regan, CDP
October 29, 1915 – June 20, 2017
Sister Josepha Regan, CDP, entered eternal life on June 20, 2017 at the age of 101. She was the fifth of seven children born to Patrick and Amelia (Hebert) Regan and was given the baptismal name, Lily Mae. Sister Josepha was born October 29, 1915 in Iota, Louisiana. She answered God's call to become a Sister of Divine Providence on September 1, 1932 and professed first vows on June 27, 1934.
Sister Josepha began her ministerial life as a teacher at St. Mary Academy in Palestine, Texas.
Obituary (pdf)