Moye Retreat Center Update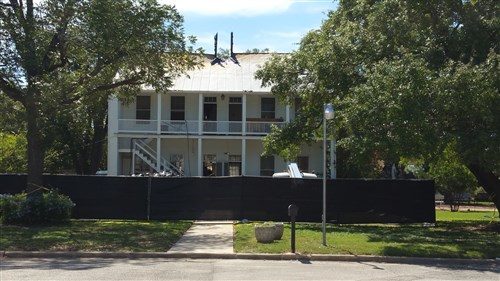 https://www.cdptexas.org/donate/
We are finally able to get inside the historic Schoolhouse building at Moye Retreat Center. Interior ceilings, floors and walls are being demolished. The area around the schoolhouse has been secured as a precaution. We continue to anticipate a report from Bexar County, Medina County, and the City of Castroville Fire Marshalls as to the extent of the damage. Because of this and the fact that this is a historic landmark in the city, we are unable to estimate the cost of restoration of this building.
Once the Congregation receives an estimate and settles with the insurance company, we will know how to proceed. Rest assured, the building will not be demolished. The Sisters are eager to move forward and hope to use members of the local construction community with the restoration process.
The Sisters and staff are very grateful for those reaching out to them, those offering assistance, care, compassion and prayer. The Sisters and staff would like to thank the first responders for coming to their immediate assistance. It is now business as usual at Moye Retreat Center as they await an estimate of the damage caused by this devastating fire.