Worden School of Social Service Celebrates 75th Anniversary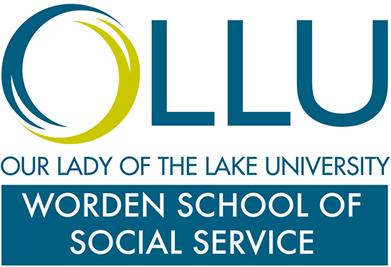 http://www.ollusa.edu/s/1190/hybrid/default-hybrid-ollu.aspx?sid=1190&gid=1&pgid=7786
Excerpts taken from original article by Sister Immaculate Gentemann, CDP
Director, Worden School of Social Service, 1959-1970
Keenly perceptive of the social needs of the people in his time, Father John Martin Moye (1730-1793) established the Congregation of the Sisters of Divine Providence, whose members, although dedicated mainly to teaching, also ministered to poor people's other needs and concerns. The Congregation established Our Lady of the Lake University in San Antonio, the administrative entity of which Worden School is one of the professional schools.
Acting on Archbishop Robert E. Lucey, then Bishop of the Amarillo's conviction that many social problems were related to the lack of professional social workers, two strong educational pioneers in the founding of the College were Mother Philothea Thiry and Mother Angelique Ayres, Superior General of the Congregation and Dean of the college respectively. Deeply imbued with Father Moye's ideal of service to the poor and underprivileged, they sought to bring their insights of informed intellect and compassionate heart to bear on the pressing social problems of their time, particularly during the Depression of the Thirties. Because of the scarcity of professional social workers particularly in the Southwest, he urged the congregation to organize a graduate school of social work to provide social workers for Texas and the Southwest. In 1942, Our Lady of the Lake College announced the opening of the Graduate School of Social Service on October 1. It was the seventh Catholic school of social work in the nation and the only social work school in the entire Southwest between the Mississippi River and California and between the border and St. Louis and Denver.
On Thursday, October 12 the Sisters of Divine Providence and Dr. Ernesto Gomez, M.D. were honored for their contributions to The Worden School of Social Work. As a tenured member of the faculty at OLLU Worden School of Social Work, Dr. Gómez served as Principle Investigator for several research and mental health training grants awarded by the National Institute of Mental Health. His work in mental health training and research engaged students in field work which led to the establishment of community service sites in San Antonio barrios, which ultimately served as the foundation for the founding of CentroMed, a network of community clinics. Dr. Gómez is Professor Emeritus at Our Lady of the Lake University (OLLU).